Checking in part one: Minx. Today we are checking in with our friends at Minx! Designer Cushla Reed chats to us about her inspirations and why she does what she does!
Tell us about Minx!
Minx was launched in a small Wellington art Gallery back in 2000, in an era of chunky black 'Spice girl' black shoes – We disrupted the 'trend' and launched colour, feminine styling in line with our 'Kiwi' lifestyle; fast-forward 21 years and many more disruptive adventures later we still are holding true to our brief with the addition of our Capsule accessories and the loss of our local NZ factory, USA and OZ export markets. Our team is small; Lisa in Communications, Sophie in Logistics, Kim & Kerri in sales and myself in design and all the other business bits.
What is your why?
My why? It may sound hugely 'corny' but I have always been motivated to empower woman through our footwear, a new 'Sole' to lift a 'Soul' – my crazy theory. My Minxie ladies that have supported my journey are the reason I get up and keep designing, their lifestyles and stories inspire my designs, they have nurtured myself and the Minx brand through many many 'phoenix from the flames' moments and for that I am thankful and inspired.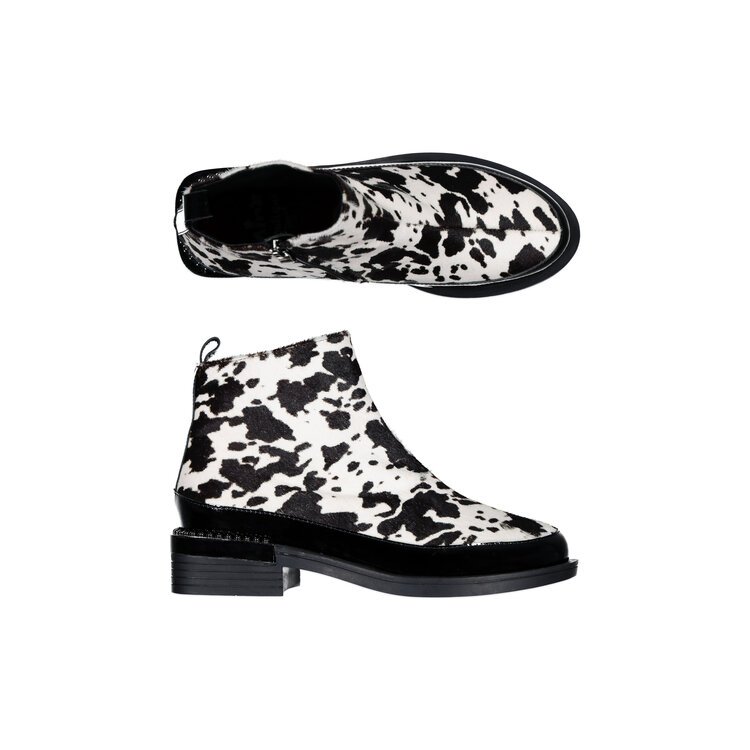 Do you have any tips for staying motivated at the moment?
I've cracked a routine now that I would love to try and take over to 'the other side' when this is all over, up early (but not 'as usual' early) go for a long 'legal' walk around our countryside neighbourhood in Whitford, breaky, open the computer to start the working day; methodically work my way through the abundance of emails, divide what I can out to the small team and carry on. Like many others we are also juggling two school aged daughters (one home schooling and the other on early holidays, not sure which is the better of the two options? ) and another business from home as well as looking after our 'Poppa' in our bubble – so there is plenty to keep us motivated and occupied every day.   
What inspires you? Who should we be keeping an eye out for?
I'm grateful to all the 'Front line' workers literally putting their bodies on the line to help protect our greater NZ; their resilience at this time is an inspiration and shouldn't be taken for granted. Keep an 'eye out' for your local business, I think now is more important than ever for stay local and support local, it's the one thing that all of us could and should do when Lock Down is over. I'm making it my own personal mission in business to reach out to as many of my retailers every day individually just to connect and talk through their thoughts, plans, fears and family.
What's next?
It's early days, I'd like to say business and usual but I'm not entirely sure what that is going to look like in the near future, there are simply so many variables at the moment that are out of our/my control both in NZ and globally… I am sure that I will be back out there working hard to create inspiring looks for our Minxie ladies in whatever shape or form that looks like!
Stay in touch with Minx!